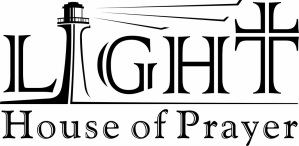 LIGHT House of Prayer

The Prayer Room is located at 105 S. 4th Street in Laramie. (directly across from Hunter Hall.) God is so good to provide this new, quiet space for our prayer teams. We are in need of more prayer warriors to pray for our city, state and nation. If you can help, or if you'd like to use the prayer room for a personal prayer time or if you have questions about any of our prayer events, please call or text me, Gina, 307-761-0369 or email me at

prayer4ce@aol.com

​

Prayer Group Schedule:

Harvest Prayer; Tuesdays, 12-3pm

​"Just Prayer"; 4th Tuesday of each month; 12-12:45pm

Prayer for 1st Responders; 2nd Wednesday of each month; 7am

​"Grandmas and Moms in Prayer"; 2nd Saturday of each month; 9am; call 761-0369 for childcare

​Prayer for Albany County Detention Center; 3rd Saturday of each month; 9am

​Women's Prayer Coffee and Book Discussion; every Friday; 10am; call 761-0369 for childcare

​

​For prayer group updates, check the Laramie Boomerang

calendar

.

​